Play Teen Patti with Real Cash
Teen Patti (also spelled 'Teen Pathi') is a poker-style card game that originated in the Indian subcontinent. It is therefore popular particularly in India and other South-Asian countries. It is played with a 52-card pack (minus the jokers) and by 3 to 7 players at a time.
The Indian online casino market is unique to other online casino markets because Indian players have a tendency to lean towards games that have their roots in India and a desi touch to it. This is one of the reasons why so many Indian facing online casinos are carrying 3 patti because it is one of the most popular games in the sub-continent.
Today, there are many mobile apps and online casinos where Indian players can make real money by playing 3 patti. This has increased the demands for the online card game.
This article contains everything you need to know about 3 patti. You will learn about the rules of the game, jump-starting your teen patti journey, playing 3 patti at various online casinos & apps and how you can win real money by improving your teen patti strategy.
Play Teen Patti for Real Money at these Online Casinos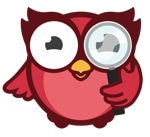 Given the fact that there are now so many online casinos offering teen patti games in India, it is hard to know which is the best real money 3 patti casino to play at. This is why the team at CasinoWings has reviewed and vetted all of the popular Indian facing online casinos and check out their real teen patti offering. Our site gives us everything you need to find and play 3 card poker online real money in India.
We go through a number of criteria in vetting these online casinos to give our readers only the best teen patti friendly online casinos. We look at licensing and regulation, number of online casino games on offer, real money teen patti offering, bonuses and promotions, banking options and customer support.
Only the best and most trusted online casinos make it to our list of featured teen patti friendly casinos. So if you are looking to play real teen patti games, choose any casino from our list and start playing today.
Teen patti aka Indian 3 card poker
Teen patti is translated as 'three cards' in English. It has been a constant part of the Indian gambling culture for generations. Indians regularly play 3 patti for real money in various tournaments and events. On top of that, the game is a regular source of entertainment in family gatherings and festivals.
People play online 3 patti real money games heavily during major festivals like Diwali (the festival of light), Holi (the festival of colors), and on all auspicious family gatherings in the country. In fact, you are not called an exceptional gambler in India until you master this game.
Teen patti real is also called Flush, Flash or Indian Poker. Players also liken it to the British game 'three card brag' and the world-known 'three-card poker'. Although the game resembles these variations, it still redeems many attributes that make it unique in itself.
There are several variations to playing the game, some of which are given below:
Regular 3 patti
Closest to 555
Joker Hunt
Jokers Open at 10, 20, 30
1-2-3 Shopping
In and out
These  games can be played for real money in apps and online casinos. All you need to do is select a variation you like and search for the casino/app that offers it.
Online Teen Patti – Playing Guide
You can play teen patti with real money both online and offline. Why should you chose to play online?
In offline play, you will have to search for players and places where you can gamble safely. Most often than not, finding a safe gambling place in India (where public gambling is prohibited in all states except Goa and Sikkim) is a bit difficult. So playing teen patti cash games offline is always a risk.
Even if you find such a place, there are always chances that you'll get into trouble with law enforcement authorities. However, you can safely play for real money on online casinos and apps in India. This gaming option is easily available in all states of the country because the online casinos that offer real teen patti games are offshore casinos and hence do not infringe on the law of the land. In addition, as long as you chose a reputable casino from our list of recommended online casinos, they are 100% secure.
Teen Patti Rules
In 3 patti, the cards follow a top-down order from Ace (highest) to 2 (lowest). Before the game starts, each player puts in his minimum stake, which is collected from all players at the center of the table (also called pot). The dealer distributes the cards until all players have three cards each. The players then start betting on their hands. Before betting, a player can choose to play blind (not see his cards) or play seen (look at his cards before betting). Someone who plays seen is called 'chaal' in Hindi.
The game begins with the player on the left of the dealer putting in his bet. If you are a blind player, you will have to bet an amount equal to the current stake. A seen player, on the other hand, must bet double the current stake to stay in the game. The hands rank from the highest to the lowest, with the highest hand winning in each turn. The payout sequence (or hand ranking) used in 3 patti is given below in the highest-to-lowest order:
1

Trail or Set

Three cards of the same rank (Triple aces are the highest, while triple 2s are the lowest).

2

Pure Sequence

Three cards of the same suit in a continuous sequence (AKQ, KQJ, A23 …432).

3

Sequence

Three consecutive cards from different suits.

4

Color

Three cards of the same suit, but not in sequence (AKJ, AK10 … 532).

5

Pair (Two cards of the same rank)

When you have two cards of the same rank in a hand, it is called 'pair'. If two players have a pair, the hand with the highest combined value wins.

6

High Card

This hand is used when you don't have three cards in a sequence, all your cards are not from the same suit, and there isn't a pair either. If there are two high cards, the player with the highest value wins. If two players have the same high card (in different colors), then the next highest card will determine the winner.
Players keep betting in a clockwise direction and have the option to put in further bets or fold their hands (pay nothing and leave the game permanently). The game continues until all players have folded their hands and the last remaining player who hasn't folded wins the pot. Or, only two players are remaining (all the remaining players have folded) and one of the remaining players calls for a 'show' by paying for it. Then both players compare their cards and the player with the highest hand wins the pot.
Is It Legal to Play Online Teen Patti in India?
Under the Public Gambling Act of 1867, the Government of India imposes a fine if you own a gambling house in India, visit one, or financially assist someone in gambling. This act prohibits all forms of gambling that come under the judiciary of the Indian government. However, the government has no jurisdiction on online gambling casino and apps. This is because the license to run these portals is obtained outside of India.
Thus, you can play 3 patti on any online casino or app that gets its license from outside of India. However, there is also a risk involved in playing online. If you play at an unlicensed casino, there is a chance that the casino may scam you or decline you any payouts (in case you win). This is not the case with licensed online casinos and apps – such as those you will find recommended here on CasinoWings – as they have a market reputation to maintain and are bound by international law to offer easy payouts and exercise fairness in their games.
How to Win at Teen Patti
To win your online 3 patti real money games, you must always agree on the stakes beforehand. This sends a signal that you know what you are doing, and thus, other players take you to be a 'professional'. This advantage helps you get more 'folds' while you play.
You can also manipulate your body language and facial expressions to make yourself appear as neutral as possible, all the while studying your opponents for any sign of a good or bad hand.
Your best weapon while playing real cash teen patti is the suspense that you generate in your opponents. For this purpose, you can choose to play blind for the first few rounds. This is because many players try to play seen (aka 'chaal') and end up giving away their hands through their expressions. Thus, by playing bling you make others doubtful about your cards and you can also increase the pot amount.
Getting started at an Online Casino
If you want to start playing 3 patti online, all you have to do is choose a reputable casino that offers the game. The best option is to select one of the casinos that are featured at CasinoWings as we have already done all the hard work in reviewing and vetting our featured casino list.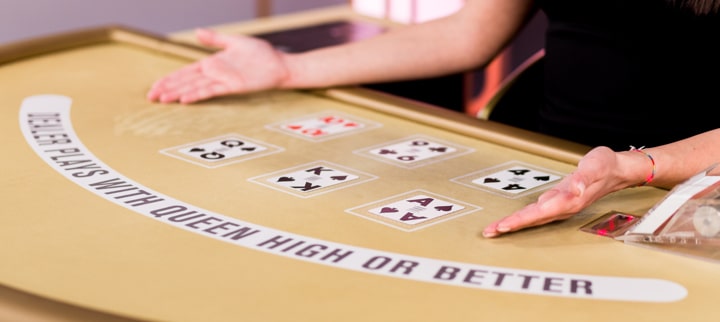 However, if you want to do the research yourself, then look for a licensed and regulated online casino that is approved by a reputed regulator like the United Kingdom Gambling Commission (UKGC) or the Malta Gaming Authority (MGA). Other good options would be online casinos with licenses from Alderney, Isle of Man, and Gibraltar.
Once you find a casino that has a reputable license and satisfies your gaming requirements, you can simply navigate to the casino website and create an account by providing your email. After that, you just need to sign in to your account and avail your welcome bonus from your cashier. Many casinos break down their welcome package in multiple deposit bonuses. You can avail these bonuses from your Banking page and launch your teen patti with real money adventure.
Real Money Teen Patti Apps
If you prefer playing teen patti while on the move, you need to find an online casino that is mobile friendly. A number of our featured online casinos offer you downloadable apps to play 3 patti. Most of these mobile apps are compatible with Android and iOS platforms.
If you already have an account with the casino, you can use this information to login to the mobile app or create a new account directly from the mobile app to start playing teen patti. If you want to find a mobile friendly teen patti app by yourself, you can look for the highest-rated teen patti apps on Google Play (for Android), App Store (for iPhone/iPads), and Microsoft Store (for Windows).
FAQs
The rules for a show in 3 patti are as follows:

All except two players must drop out before a show can occur.
Only a blind player can call for the show. A seen player can either continue betting or fold.
The player calling for the show must pay an amount equal to the current stake.
If both players are seen, any player can pay an amount twice the current stake to call for a show.
In a show, both players compare their cards and the higher-ranking hand wins. If both hands are equal in rank, the player who didn't call for the show wins the pot.

When all players are seen, one can ask the player who bet before him for a compromise or sideshow. The player can then accept or reject the challenge. If a compromise is accepted, both players compare their cards (in private) and the player with the lower-ranking hand must fold. If both hands are equal, then the player who asked for the compromise must fold.

In case you are playing blind, you must bet equal to the current stake and not over twice that amount. The current stake for the player after you is then equal to the amount you put in. If you are playing seen, you must bet twice the current stake and not more than four times that amount. The current stake for the next player is then half the amount you bet.

There is no pre-specified dealer in 3 patti. On the first hand, any player can become the dealer and deal cards in an anti-clockwise direction. For the ensuing hand, the winner of the first hand deals the cards. Then, the winner of the second hand deals the cards in the next round. This pattern continues as the game keeps going on.

To stay in a game, you need to keep betting as per the minimum stake of the round. If you are unable to keep up with the increasing stake or are not confident that your hand will win, you can fold your cards. This will forfeit all the money you have already placed in the pot, which can then be won by other players who are still actively betting.