Betsson Captures GiG's B2C Assets in Initial €31m Deal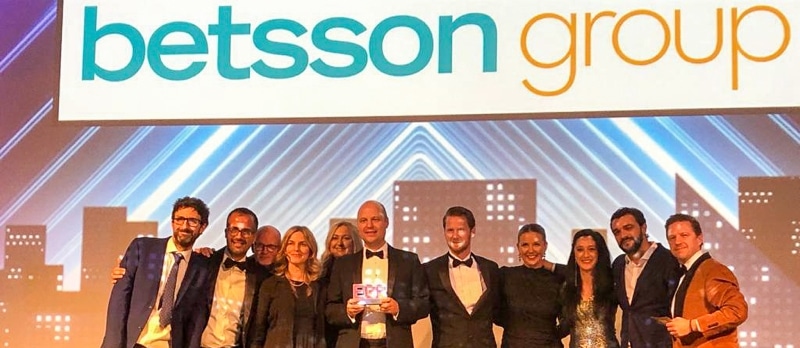 The Gaming Innovation Group, or GiG, has agreed a deal with Stockholm-based casino and sportsbook operator Betsson to sell its B2C assets to them for an initial €31million (£25.8million).
It is thought that the value of the deal incorporates a fee of €22.3million in cash, as well as a pre-paid platform fee in the region of €8.7million. The platform fee of course is usually directly related to the cost demanded by clearing agents as part of brokering the deal.
The B2C or 'business-to-consumer' brands on GiG's platforms will be maintained for a minimum of 30 months according to the terms of this deal by Betsson, the Swedish firm essentially paying a platform fee based on total net gaming revenue generated by them for the first two years.
While the initial cost of the deal has been announced as €31million, GiG has said that once all of these platform fees are taken into account it expects the total end value of the acquisition to reach around the €50million mark.
GiG's Decision to Sell
GiG, registered in Malta and focusing on casino, sports betting and poker services via its various brands including Thrills.com and Kaboo.com, decided to sell these assets after they undertook a strategic company review back in November.
The result of that review was that the company realised they needed to develop a plan to reduce its complexity and improve its efficiency, leading to the sale of these assets.
Richard Brown is the chief operating officer of GiG these days and he spoke out recently to say that he was very excited about the transaction involving Betsson, saying that it will provide multiple upsides to GiG.
The CEO stated that while putting the company in a financially sustainable position due to the sale, the deal also gave his firm the ability to now focus on where they see the real long-term shareholder value though of course a cynic would say they simply needed the cash.
Betsson's chief exec, Pontus Lindwall, has also spoken of the deal saying he believes that it offers a good opportunity for his company to consolidate, that it creates a synergy and helps to apply their core B2C skills and marketing insights in order to scale these assets to their true potential.
The CEO also said that the agreement with GiG has further strengthened and expanded Betsson's reach and improved its growth potential within its proprietary sportsbook and payments platforms within the B2B market.