Camelot Half-Year Sales Have Increased on 25th Anniversary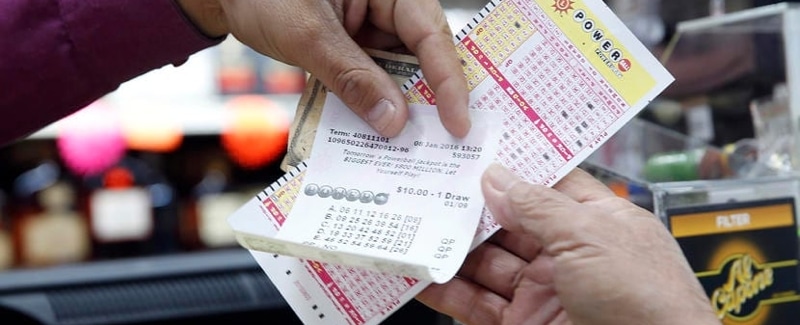 Camelot, organisers of the UK National Lottery, have announced an increase in total ticket sales to £3.92billion for the first six months of their financial year, an overall growth of 13.5% compared to last year.
During the period from April 1st to April 28th, Camelot saw its digital sales total a whopping £1.16billion, up 40% versus 2018, a figure that marks the first ever six-month period in which digital sales have passed the £1billion mark.
That figure for digital sales includes a cool £749million in mobile sales, itself up 73.5% year-on-year. Across all of its channels, Camelot saw sales of draw-based games, comprising the majority of their turnover, continue to perform strongly as they turned over £2.26billion, up 15.3%.
EuroMillions and Scratchcards Increase Significantly with Charities a Huge Beneficiary
Announcing its overall success, Camelot said that the EuroMillions lottery contributed a significant boost in sales, with rollover draws ultimately creating a jackpot of £170million at one stage, the amount won by one lucky ticket holder on October 8th this year.
It did add to this however that sales would have set a half-year record regardless, even without the boost provided by a huge series of lottery rollovers in the game.
Another huge area of improvement came with Camelot's instant win games, including National Lottery scratchcards which increased by 11% versus last year to £1.66billion in total.
Camelot reports that it generated £876.8million for charities and good causes, a figure having risen 10.5%, and since the start of the programme Lottery funding has been given out to more than 565,000 different projects, 70% of the grants totalling £10,000 or under.
While it is commendable that charitable causes benefit so much, the lottery is not a success unless players are winning so the £2.24billion given out to players in prizes, up 13.4% year-on-year and including 147 prizes of a million pounds or more, is a great result.
National Lottery 25th Anniversary
On November 14th, the National Lottery celebrated its 25th anniversary and to mark the event, chief executive Nigel Railton spoke out about the operator's position which he describes as being stronger than ever.
The chief exec said that, 25 years after tickets started to be sold around the country for the first draw, Camelot's latest half-year performance was a record and it clearly shows that The National Lottery is in its best shape ever.
Adding to this, Railton said that not only have sales risen across the board, but Camelot has also delivered more than £3.2billion to good causes and charitable projects along with players and retailers in only six months, something he says underlines the amazing difference over two decades and more than the Lottery has continued to make to the lives of people and their communities throughout the country.
During 2019 the total amount that Camelot raised for charities and good causes went beyond £40billion, while the total prize money paid out has now reached £73billion.
Railton said while reporting the figures that this coming year would include more reinvigoration of the lottery games, as well as major anniversary activities as Camelot continues to make excellent progress in such areas.
The Lottery brand is to be made even more relevant and visible it seems, by more effectively communicating its uniqueness and by working more closely with the wider National Lottery family on initiatives which recognise the important contribution that players make.
Railton says that recently Camelot has worked as a team together to run some brilliant 25th birthday activities right around the country, featuring famous faces and popular Lottery-funded landmarks in order to celebrate everything that has been made possible thanks to Lotto players over the years.
As recently as October, Camelot announced that it had told its many retailers to cease selling high-value scractcards, going for £10 each, as part of a concerted effort to tackle problem gambling meaning that, from September 27th, the biggest-priced instant win game for sale in shops is now £5.