Casino 36 to Undertake Extra Training After Responsibility Failures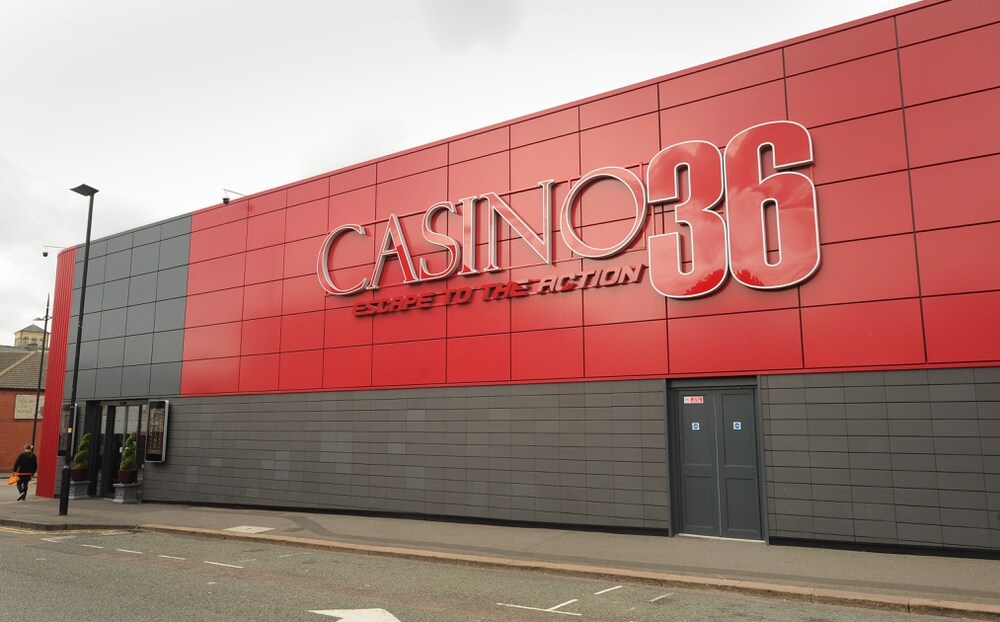 The licence holders at Casino 36, based in Wolverhampton in the West Midlands, have been told they must undertake extra training as well as being liable for a £300,000 penalty after money laundering was discovered alongside a failing in social responsibilities.
Lack of Checks
After a UK Gambling Commission investigation, it was revealed the casino had failed to ensure certain checks were undertaken on its players, namely Enhanced Due Diligence, Source of Funds and Source of Wealth checks in regards to 33 specific customers.
In addition to this, Casino 36 is also adjudged to have failed to make sure that sufficient customer interaction was taking place when players were arguably showing signs of suffering from gambling-related harm.
Part of the settlement following the investigation by the Gambling Commission states that Casino 36 should divest £147,741 and make a payment of £152,259 in lieu of a financial penalty the Commission would ordinarily impose for breaches of licence conditions.  The casino will also receive further conditions on its licence.
The casino has admitted that, as a result of failings, stolen money may have moved unchecked through the business and that vulnerable players were placed at risk of harm and that this is deemed unacceptable.
Gambling Commission Investigation at Casino 36
The investigated dates back to October 2018 when the Commission gave Casino 36 Limited of Temple Street, Wolverhampton, notice that they were to commence a review of its operating licence under section 116(2) of the Gambling Act 2005.
At this time the Commission stated that they had reason to suspect that activities may have been undertaken at the casino that relied upon a licence, but were not carried out in accordance with a licence leading to breaches.  It was suspected that the licensees may be deemed unsuitable to carry on trading in this manner.
Casino 36 accepted during the investigation that it had failed to ensure proper customer interaction was being undertaken when players were potentially showing signs of having a gambling problem and, while this can be sometimes hard to spot, it is in fact contrary to the Social Responsibility code provision ensconced in every casino operator's licence.
The house also accepted that there had previously been some confusion regarding its own self-exclusion policy as well as the very implementation of said policy, though the issue had been resolved by the time this review was underway.
Perhaps the juiciest part of the story, not withstanding that the failures in terms of social responsibility are more important for society, is that Casino 36 also accepted that it failed to act in accordance with Commission guidelines on anti-money laundering, meaning stolen money could have filtered through the business to the benefit of organised criminals.
Final Findings of the Commission and the Settlement
After the investigation found failings in respect of the above matters which directly affected a significant number of players across its casinos, Casino 36 is found to have received sums from such customers to the amount of £147,741.
These failings the Commission was able to put a proper cash amount on, but other failings i.e. not identifying and interacting with those suspected of having a gambling problem, were also punishable.  The settlement therefore consisted of:
£147,741 divestment (Casino 36 essentially 'giving up' money earned from customers it should not have entertained)
£152,259 payment in lieu of a proper financial penalty which would otherwise have been imposed by the Commission for breaches of licence conditions regarding social responsibility
A payment of £18,648 towards the cost of the Commission's investigation
Additional specific conditions placed on Casino 36's operating licence
This debacle has shown that, while online casino operators have proven themselves more and more to be clean and free of money-laundering and blame regarding those showing gambling-related harm, traditional land-based casinos are still vulnerable to sanctions when dealing with people face-to-face using cash, unless they are fully on the ball when it comes to their own licence conditions.