Gambling Commission Warns Festive Lotteries to Remain Lawful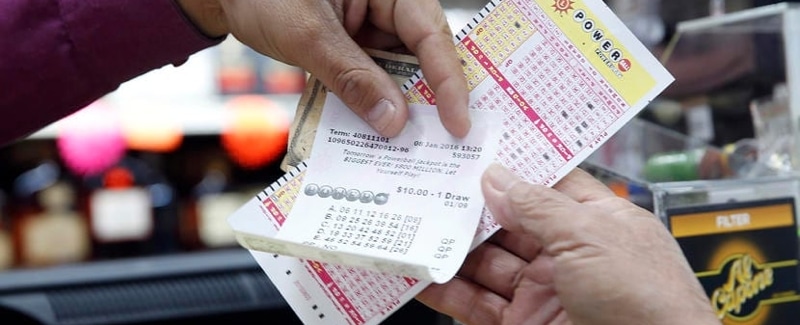 The British Gambling Commission, the regulatory body responsible for licensing all gambling companies in the country, has moved to warn any organisations planning to run charity lotteries over the Christmas and New Year period that they must stick within the laws of the land.
The Commission has spoken out to remind such lottery organisers that any failure to adhere to their regulations could face legal action.
Organisers Not Allowed to Pocket a Profit Over Christmas
Across the holiday period many more lotteries spring up around the country, usually run by genuine charities as a way to increase income or donations at what is a tough time. But the regulator has insisted that any lotteries and other regulated games, including any tombolas or raffles for example, must be run according to certain laws drawn out and that they must not be flouted regardless of their short-lived nature.
One of the stipulations put upon such organisations is that any games they run over the Christmas period must, as the Commission has been at pains to point out, be only for genuinely charitable purposes and never for their own private gain.
While the Gambling Commission doesn't cover any competitions taking place in, for example, a church hall or private residence, they do have jurisdiction over any ticket sales for raffles, lotteries or tombola games set away from where a specific event is being held, i.e. online, and therefore those running such games must secure a licence from the regulatory body and/or register the games with their local authority.
Limits Set for Ticket Sales and Prizes
The Gambling Commission has also stressed in recent days that limits are in place concerning just how much organisers are allowed to spend on ticket sales for one single prize, although there are no limits currently in place regarding any donated prizes.
Under these rules, all tickets sold must cost the same amount unless they are being sold at a specific event meaning they would be classified by regulators as 'incidental lotteries'.
The rules, many of which organisers have fallen foul of before, concern more than just charities too. Any private or public businesses intending to run a lottery for their own customers for example, cannot do so for any personal profit or gain, nor can they even dedicate a sum to charitable causes.
In this case, any monies collected from lottery ticket sales must all be spent on prizes, or on the expenses accrued in organising the lottery in the first place.
As well as all this, the Gambling Commission has stated that organisations are not permitted to rollover any unallocated or unclaimed prizes to a different lottery or game under their auspices, unless of course they are organising a lottery already under a licence granted by the Commission or a local authority.
While this is a time for giving and the Commission's warnings have somewhat of a humbug feel to them, it is genuinely important for people to understand that at a time when gambling is under major political scrutiny, it's entirely correct that we regulate and licence everything to ensure players aren't taken advantage of and that the money gained is not falling into the wrong hands.
One thing's for sure; it will be very interesting in the New Year to see who has flouted these laws and to what end.