Government Hands Advice to Gambling Industry for No-Deal Brexit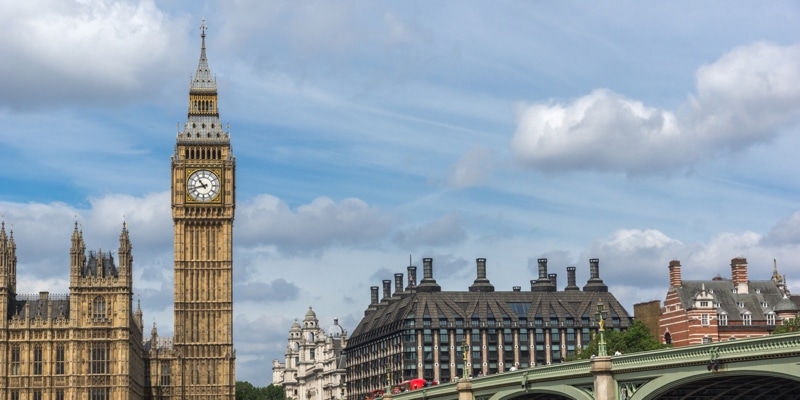 The government has moved to issue advice to the gambling industry to prepare them in the event of a no-deal Brexit, publishing an 8-point checklist in order to assist those working within the sector should the UK leave the EU without a deal in place.
'No Paperwork' Days About to Disappear
The UK was due to leave the European Union on October 31st with talks having regularly taken place to attempt to find a deal, though more delays are now likely with the country now heading for a general election in December.
Employers within the gambling industry have been advised to check whether their staff need visas or work permits, and whether they meet the requirements for their profession to work with the country they are going to, as they may no longer be able to work in a country without the correct paperwork.
Everyone working within the gambling industry is required to check on whether they need to apply to the EU Settlement Scheme, with failure to do so potentially impeding their ability to continue living and/or working in the UK.
In the event of the UK leaving the EU without a deal in place, both employers and staff may not be permitted to enter the EU, including crossing borders between Gibraltar and Spain, if they cannot prove that they fully meet immigration criteria. The UK government is advising all workers to check to see that they have all relevant documents before travelling anywhere, something that can impact a sector often employing people within UK borders as well as in territories such as Malta.
Personal Data Access Affected
Brexit is also potentially impacting the way gambling businesses can access personal data from within the EU and the EEA (European Economic Area), with the powers that be advising businesses to review all contracts to make sure operators can continue to gather data legally.
The government has said recently that most data protection rules currently applying to small-to-medium businesses would remain the same if the UK were to leave without a deal.
It also says that it remains committed to maintaining General Data Protection standards and plans to fully incorporate them into UK law after Brexit is eventually completed, though not too many organisations within this sector could be called 'small' or even 'medium', meaning there is still a grey area here.
Similar advice has been given in regards to accounting and reporting with gambling companies warned that they could be in breach of requirements in EEA territories if they do not make the necessary changes.
Accounting-wise, British-based public companies with a UK listing will be required to prepare accounts using UK adopted IAS for any accounting periods, beginning immediately after the day the UK leaves the EU.
However, UK public companies with an EEA listing will need to comply with the rules of the country in which the subsidiary is based and produce accounts that comply with the UK Companies Act 2006, something that will affect the many Maltese-based firms.
The government has also moved to say that UK issuers of shares or debt securities only admitted to trading on EEA regulated markets will no longer be within the audit committee's framework. That being said, the Audit Directive needs will still apply to any organisation with a parent company which is incorporated in the UK.
Further Advice
The advice goes on and will keep gambling businesses busy for a while yet.
UK companies will now also be required to appoint a UK registered audit company, while any individual UK-registered auditors have to sign the audit report on behalf of the company.
Larger online businesses based in the UK who provide digital services to EU territories are to appoint a representative in the EU or risk being fined for breach of online security standards. Guidance is also now available for businesses with a dot.eu web domain name, both things directly affecting many gambling-related companies.
Likewise, any business providing licensed content outside of the UK may need to change their existing contracts, with the government saying that providing such content may not be possible without extra copyright permissions.
In order to ensure UK copyright law is properly adhered to in the event of a no-deal, the government has introduced the Intellectual Property (Copyright and Related Rights) (Amendment) (EU Exit) Regulations 2019, quite a mouthful, which takes away references to the EU, EEA or Member States in UK copyright legislation.
Whatever happens in the coming weeks and months, it seems they will certainly be a challenge for the UK betting industry and its stakeholders.