Licence Changes for Player Protection Now Live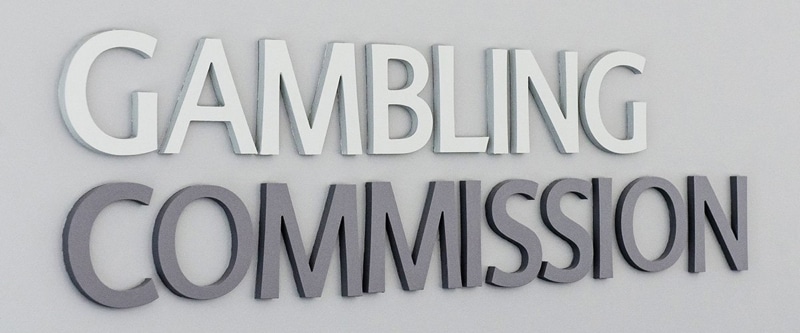 As of October 31, changes announced by the Gambling Commission in the UK concerning their Licence Conditions and Codes of Practice, aiming to raise the standards for alternative dispute resolution and customer interaction, are live.
When alterations to the LCCP were announced earlier in the year, the Commission's executive director Paul Hope said that the plan was for them to ensure that gambling was fairer and safer for all consumers, warning also that gambling operators would now be expected to comply fully with any and all amendments.
Any licence holders under the auspices of the UK Gambling Commission and adhering to their new rules and regulations are now required to fulfil additional obligations when it comes to managing customers who show signs of being at risk of experiencing any gambling-related harm.
New Rules Include Operators Focusing on Identifying Those at Risk
The new alterations to consumer interaction requirements mean that gambling companies are now required to focus a lot more on the potential outcomes of both interacting with players who may be at risk of experiencing gambling-related harm, as well as identifying them in the first place.
Included in this is assessing the impact that an interaction could have on a customer as well as how effective the overall approach is.
There are some notable exemptions from the new rules, with customer interaction changes affecting all licence holders apart from those dealing with non-remote lotteries, gaming machine technical businesses, gambling software firms and host licences.
In addition to this, gambling operators are now obliged to meet the Gambling Commission's further standards for alternative dispute resolution (ADR) as opposed to simply the already listed requirements in the national ADR regulations set for all industries. The current rules include stipulations that licence-holders must work only with providers approved by Commission and that still stands.
Compensation to Be Seen as Learning, Not Just Punitive
The new standards now set by the Commission mean ADR providers must now acknowledge that any compensation given to customers must be reflective of any practical and emotional harm, rather than simply being seen as a punishment delved out to a business.
Such compensation when due must now consider areas beyond any financial loss incurred by the player and, in addition, must be solely determined by the ADR provider unless it is appealed in a court of law.
ADR providers are also instructed to make all relevant information available to customers on whether they are willing to reconsider the outcome of a particular dispute after the outcome has been officially issued, along with the circumstances in which such reconsideration would take place and the timeline for the process if it is at all applicable.
The gambling industry has long been one that has struggled with its reputation when it comes to transparency, and that is another area now tackled by the Commission.
Under the newly implemented rules, ADR providers are now required to provide full transparency on exactly how they are funded and how they may be classed as independent, along with publishing its own performance data and this is a change the wider industry should welcome.
As well as all of this, ADR providers must also officially acknowledge receipt of any consumer contact within three working days of their customer getting touch with them, along with providing an update to them every 30 days during the time the acknowledged dispute is said to be in progress.
Any ADR providers who prove to fall short of meeting these new standards may not be considered to be approved providers for gambling licence holders in the UK under Gambling Commission rules and therefore businesses will suffer hugely if they fail to comply.
The UK Gambling Commission has moved to say that the new changes in their regulations will improve consistency as well as clarity over the role of ADR providers. While the new rules will affect all licences with the exception of gambling software licences and gaming machine technical licences, they appear at first glance to be a positive step for the industry at large.