Macau Casino King Gifts Daughter $64million Home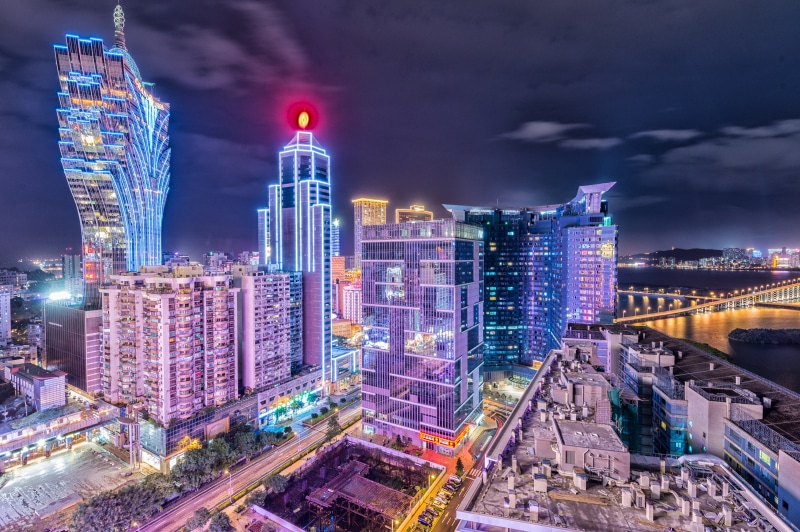 Stanley Ho, the Hong Kong-born businessman known as the "Casino King" of Macau, has bestowed upon his daughter and her partner a rather lavish engagement gift in the shape of a home worth some $64million.
Usually young married couples struggle in their first few years of marriage as they come to terms with paying a mortgage and so forth, but that won't be the case for Sabrina Ho at all!  The 28-year-old, along with her fiancé who is studying at Harvard University no less, have gratefully accepted Stanley's incredibly grandiose present.
Meet the Ho's
Although from Hong Kong originally, Stanley Ho as built an empire across in Macau, one of the gambling centres of the world these days, with 19 casinos within his portfolio and all with multi-million pound daily incomes.
Known as somewhat of an eccentric character, Ho very much took advantage of the fact that polygamy was legal in Hong Kong right up to 1971 which allowed him to marry four different women, fathering 17 children during that time of which Sabrino is only one.
She was born in 1990 to Stanley Ho's fourth wife and it seems her upcoming marriage will happen just in time for her first baby girl to come along.  It has been reported locally that Sabrina met her fiancé, then 21-year-old Thomas Xin, in 2018 and got engaged after four months of courtship having apparently been pregnant for three months already in what has proved to be somewhat of a whirlwind romance.
Thomas Xin is Chinese, from the north-eastern city of Harbin, and himself comes from a very wealthy family.  Having aced his SAT's he was accepted at the prestigious Ivy League Harvard University in Cambridge, Massachusetts and because of this the couple are said to be living in the States until his graduation there.  They are due to marry next summer at a castle in Portugal.
Opulent Gifts Given to the Happy Couple
Recently a very grand engagement party was held for the happy couple with Sabrina's younger brother Mario posting photos of the event on social media, the bride-to-be shown in traditional Chinese dress and her partner likewise draped in red and gold with many family members around them.
It seems the couple have received as gifts around $12.7million worth of gold jewellery and diamonds from various family members and friends among many other things, but it was good old Stanely's gift that stole the show.
Sabrina's father handed them the keys to a house worth an astonishing $64million, around £50million, something that may see some of his other offspring rushing to the shop to buy engagement rings quick smart!
The casino business in Macau has boomed in recent years, its lavish style more than matching Las Vegas for quality of experience, and Stanley Ho has been at the forefront of this emergence.  As his ostentatious engagement gift has shown, the money involved in the Hong Kong and Macau gambling scene is quite incredible right now and it is set to only grow further in the coming years.