Belgian Wins €1.4million on First Casino Visit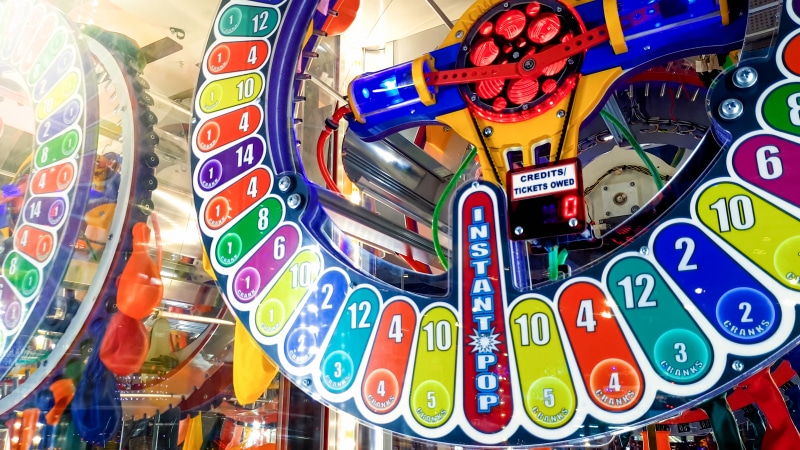 Belgian Scoops Mega Millions
The player, who has wisely asked to remain anonymous given his newly found wealth, scooped the Mega Millions Jackpot at the Holland Casino last week.
The Holland Casino is based in Breda in the Netherlands, just north of the Belgian border, and regularly attracts players from around the low countries looking to land some hitherto untold riches.
The young Belgian player's win meant that he is now richer to the tune of an incredible €1,381,724.60 to be exact, with his success just going to show that the jackpot can be won at any time and completely regardless of how much investment a player has committed.
The young player enjoyed some incredible luck and, following his amazing success, was reportedly able to sit and enjoy a glass of champagne which no doubt calmed his nervous excitement somewhat as the casino manager handed him a cheque for almost 1.4 million euro, something he can of course bank completely tax-free.
Belgium it seems is producing some lucky players of late, given that earlier in the year another of their nationals won the same jackpot at the very same casino. This time the player took a 1 million euro Mega Millions Jackpot after committing just €5 stakes into the slot machine around eight times in total.
Mega Millions has been responsible for some of the biggest casino jackpots paid out in history, some of them far outweighing the million-euro payouts we've seen in the Netherlands of late with some players grabbing eight-figure wins.
If you're thinking of heading over to the Holland Casino to try your luck though, just remember it's extremely unlikely to happen there again for some time and in fact you could win this jackpot from just about anywhere in the world and in a range of currencies too.
Random Wins
The increased use of Random Number Generators in the most popular casino slot games has done wonders in winning the confidence of players. This win is yet another example that a progressive jackpot can be won at any time, by any player, no matter how much they have staked overall.
Back in 2015 a similar circumstance occurred when a man from Tayside in Scotland decided to play just a £1 spin on a Paddy Power slot game to pass a few moments away on Boxing Day. A message then flashed up to inform him he had won £2.2million, making him one of Britain's biggest slot machine winners of all time.
It might be time to have a quick spin or two on the myriad of online progressive jackpot slots!