Online Gambling Yield Shrinks Year-on-Year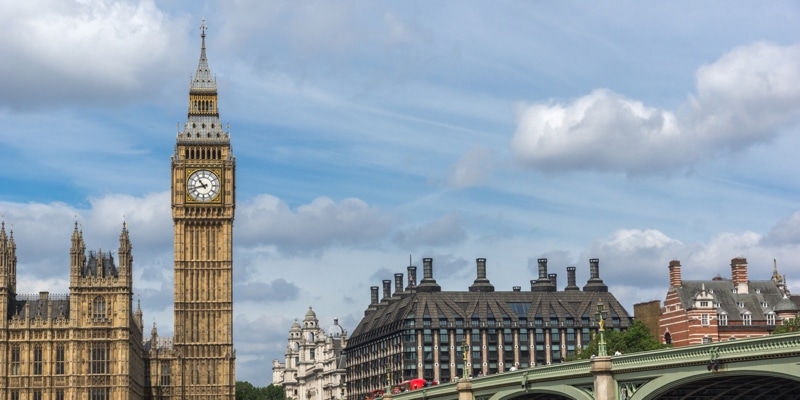 Overall gambling yield in Great Britain has been in decline according to figures now released by the Gambling Commission.
For the year ending March 31st 2019, gross yield in the industry was down 0.3% versus the previous year to £14.36billion while remote gambling revenue alone dropped by 0.6% to £5.3billion. The overall decrease comes despite an apparent rise in stakes and represents a new challenge for the sector.
Stakes Getting Bigger Despite Overall Decline
The published figures form part of the GB Gambling Commission's yearly industry statistics report, published in late November and being of great interest to stakeholders across the whole trade. These latest numbers also represent the first ever year-on-year decrease for the industry.
The report shows that remote gambling made up 37.1% of the overall industry's gross gambling yield, revenue in this area being formed of £118.74billion worth of stakes, up 7.1% versus last time.
Within this area, remote casino games were once again shown to be the biggest contributor to remote betting, yield being £3.11billion (+6.0%) formed on £89.68billion worth of bets, a figure up 8.7%. Online slot games yielded £2.12billion too, up 5.7%.
Amazingly, gross yield from gaming and revenue generated from online roulette more than quadrupled to £448.2million and £4.48billion respectively, while the yield on remote betting went down 10% to £2.03billion despite another increase in stakes (2.7%).
For remote betting, football remained the most gambled-on sport, but still decreased by 1.5% to £991.2billion despite the World Cup in Russia having taken place during the time period for this report, a tournament that once again led to an increase in stakes (5.2%).
Horse Racing is still no.2 in Britain; the yield on thoroughbred racing being £522.1million (-15%), and once again the decrease was despite of stakes rising, this time by 8.5% to £9.64billion.
Bookmaker Offers and Responsible Gambling Measures Blamed
So, with stakes rising across the board and yet yield going down, what has been blamed by the industry as the cause of the drop?
Gambling consultancies have been quick to point out that generous offers, such as Sky Bet's money-back promotion for the Cheltenham Festival, have been partly responsible but also the performance of just one huge layer, bet365, could also be a major contributing factor.
It's been suggested since the report dropped that bet365's poorer than anticipated UK performance in 2018 could be a major reason for these numbers, something that possibly reflects the wider industry need for better 'know your customer' procedures, i.e. while stopping problem gamblers from losing money is the right thing to do, it is clearly going to impact yield.
Non-remote betting was the next biggest source for gross yield on the report, generating £3.25billion making it just about level with the previous year.
A major contributor away from sports betting is of course lottery, with the National Lottery yield having increased 2.4% to £3.08billion, though land-based casino yield declined fully 10.3% to £1.06billion.
Bingo declined 0.5% to achieve a yield of £677million, while what is known as large society lottery yield increased 6.6% to £541.6million.
Gross gaming yield from arcades increased by 1.8% to £429.7million, while the yield from adult-only arcades was up 3.2% to £379.3million. Family entertainment centre yield was down 8% to £50.4million. A positive was the 7% year-on-year increase shown in revenue produced by the gambling software industry, up to £823million.
With these decreases also came a decline in the number of people working within the industry, the report claiming a total of 102,782 people being employed which is down 3.2% versus the previous reporting year.
The published figures of course don't include the effect of the law demanding reduced stakes on FOBT's, fixed-odds betting terminals, which only came into full effect in July. FOBT's raked in £1.2billion in overall revenue during the reporting year, already down 30.6% with worse naturally to come in twelve months' time.