Our Guide to Blacklisted Casinos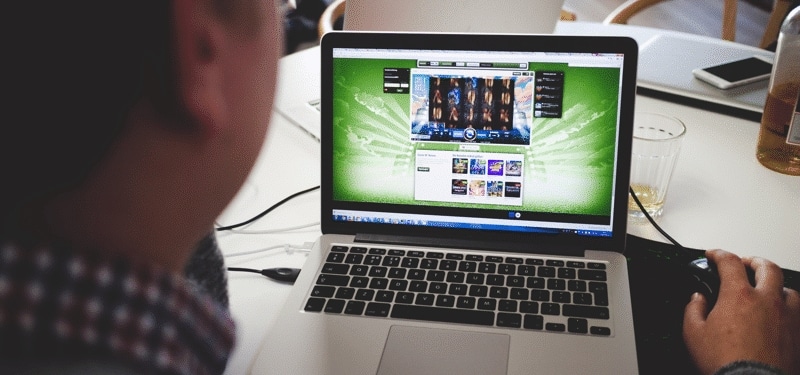 When you're looking to choose the right casino for you, it has to be about more than the design and clever advertising. With that in mind, we've taken a look at what you should avoid at all costs when picking your next online casino.
Blacklisting – Why Does it Happen?
Avoiding a blacklisted casino is the absolute first thing you should do and there are so many reasons why organisations end up in this position.
It's essentially about the customer experience, or lack of it. Blacklisted sites are the ones who have received tons of complaints and yet done nothing about it. Their ultimate goal is to make a quick profit, regardless of how it affects you.
Taking your deposits, not giving out the bonuses promised and furthermore not paying out on seemingly legitimate winnings are all ways to make sure you don't get licenced or, in fact, have your licence taken away.
No Payouts
Bad Casino 101 is not paying out. There are genuinely still tons of "legitimate" online casinos out there who are very quick to take your deposit money, but will be painfully slow to pay out.
Some reputable online casinos and bookmakers, like bet365 for example, pay out instantly these days and that is to their credit, but other simply don't want to and they've a world of ways to avoid it.
We all know the stories of players winning and then being told that there is some really off the wall line in the (very) small print that they can interpret as you having violated some clause in your contract or in your bonus terms, making you ineligible for a payout at all. It happens.
So, read that small print, stick with a reputable site and make sure you don't fall foul of any strange terms and conditions.
Make Sure They're Random!
By law, all online casinos licenced in the UK by the Gambling Commission have to use Random Number Generators to make sure everyone in a game of chance, such as slots, has the same opportunity to win. Those licenced abroad don't need to employ RNG's and as such they are open to be able to, let's say 'manipulate' results so that a big payout won't be forthcoming.
Use of False Advertising
You would think in this day and age this would be one no major business could get away with, but as we've seen from our glorious politicians it remains the done thing to simply lie in a communication to get your way.
Be mindful of any online casino that smothers you with free money or free bonus offers. In the world of the casino operator, nothing can truly come for free so don't fall for it.
Advertising techniques such as these are used to simply get you through the door so to speak, then make you dance like a performing monkey in order to claim your bonuses by which time you've already spent more than you'll ever be given from them.
Old Fashioned Spamming
Even the big firms are still guilty of this. After signing up, making some bets and perhaps for your own reasons being finished with gambling for a while, what you don't want are endless emails asking you to come back.
If you're not a problem gambler, you'll know if and when you want to return to the site and start playing again. Spam emails are a sign of a really unprofessional and desperate business making it one to avoid.