Parliamentary Group Claims Win Over Slot Stakes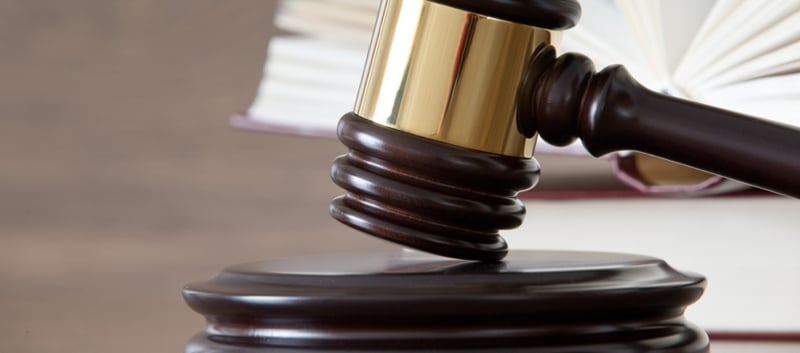 In a long-running debate about online slot stakes, the Gambling Related Harm All Party Parliamentary Group, or APPG, has claimed that it has secured a big victory. The claim comes after Neil McArthur, the chief executive of the Gambling Commission, confirmed that changes to online slot stakes are now to be considered.
APPG Hearing
McArthur was present at a hearing held recently at which he spoke, answering questions on various issues including whether the Gambling Commission was actually fit for purpose. These tough questions have come about due to the APPG considering the Commission's enforcement activities to be ineffectual.
While this could appear like politicians once again claiming they know more than industry experts, considering Britain has the best safeguarding for gamblers anywhere in the world, the group has managed to raise some pertinent questions. They have now claimed that McArthur has confirmed for the very first time that his organisation will review online stakes within six months.
As usual, instead of simply working quietly for the genuine greater good of society however, the language used by the APPG was rather confrontational after the hearing, group chair Carolyn Harris MP saying a review was overdue and that she was "very pleased the Gambling Commission has finally seen sense on this".
Commission Had Already Promised a Review of Stake Limits
The Gambling Commission hit back in a rather more understated way to the APPG's claims of a win in what should be no sort of game or battle at all, when their spokesperson pointed out that they said back in October they would already be looking at online slot take limits.
The spokesperson said that the Commission's work, in addition to them focusing on VIP practices, also included advertising technology and game design. The Commission will now publish their assessment and the next steps needed for online stakes and further protections later this year.
At the APPG hearing, McArthur stated that is gaming operators failed to take action to reduce harm caused by their VIP schemes, they would be banned outright by the Commission. He also said though that action to further reduce gambling advertising was still necessary.
Whether this review actually ends up in a stake limit of £2 for online slots remains to be seen, something the APPG proposes, but that is increasingly likely and would put it in line with the now enforced £2 limit on slots in betting shops.
Advisory Body Wades in on £2 Stake Cap
David Clifton, a co-founder of Clifton Davies Consultancy which an industry advisory body, has pointed out during this debate that the call for uniformity between the stakes allowed on online and offline games was consistent with the proposed £2 stake limit.
The desired offline-online uniformity could be achieved with a cap of £5 instead however, a figure currently in place on all B1 gaming machines operating in land-based casinos. The argument is that these devices were offered a more appropriate comparison to online games than the B2 machines, i.e. fixed-odds betting terminals in betting shops.
There is perhaps a wider debate to be had here. While those in the industry are not in any doubt that gambling related harm exists and should be eradicated, we are yet again in danger of allowing politicians to simply lump every "gambler" in the same category and thus be censored and restricted unnecessarily.
Those who bet on horse racing for example are doing so, usually, with a degree of knowledge. There is no random number generator deciding what horse has the best chance and thus they are using skill and not luck.
It feels very often as though parliamentary groups and charities, as well meaning as they undoubtedly are, are put together using people who have no real experience of being on the gambler's side of the fence.
The Gambling Commission, while admittedly not being perfect, has done a wonderful job in keeping Britain's gamblers as safe as possible, all the while learning and improving to ensure things only get better.
Compare our system with those abroad and you'll see how far ahead we are within the gambling industry, an industry people will always want no matter how you regulate it, so to hear a dreary politician ask if it is even "fit for purpose" is to be honest quite upsetting and unnecessary.