Man Jailed for Misusing Lottery Profits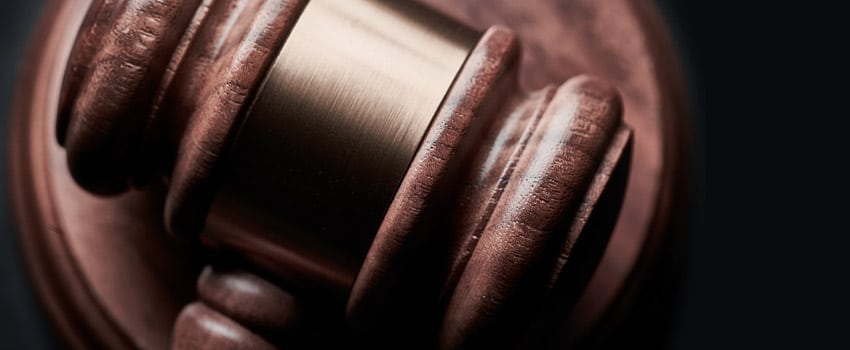 A man has been given a custodial sentence for the misuse of lottery profits.
Simon Rydings, a 50-year-old from Edinburgh, ran a lottery on behalf of a charity but was found to have deprived it of some £285,000. He has now been given three months in prison.
Edinburgh Man to Also Pay Compensation
Rydings was tasked with handling a fundraising lottery for Sheffield Hospitals Charity in South Yorkshire. After defrauding the organisation, he was given a three-month jail term and ordered to pay £1,000 in compensation to the charity, payable within 18 months of him leaving prison.
Mr. Rydings appeared at Birmingham Magistrates' Court to answer charges. There, it was found that he had failed to pass on significant sums of money to the charity in terms of lottery proceeds, some £285,000 in total.
Gambling Commission Lead Prosecution
At the time of the offence, Rydings was employed as the Chief Executive Officer of gambling operator Capen Limited who held an external lottery manager licence.
Capen has its offices in London and now shows accounts as being overdue with Companies House. Their External Lottery Manager and Gambling Software licences registered with the Gambling Commission are now surrendered, both expiring in February 2024.
The Gambling Commission indeed prosecuted the case against Rydings. As it went on, Rydings eventually admitted the misuse of lottery proceeds set forth under the 2005 Gambling Act, the offences having been committed between 1st January 2018 and 31st March 2020.
For his part, Rydings told the court that he had since spent all of the money he took. He claims he needed the money on "other costs" running the business and that he now did not have the funds available to return all of the £285,000 he took.
UK Lotteries Must Be Run Primarily for Good Causes
While lottery wins can be heavily taxed around the world and remain private, in the UK, this is not the case. Not only are lottery winnings not taxed, but also any lottery existing and having been given a Gambling Commission licence must be run for good causes, including the National Lottery currently run by Camelot.
This was a point made strongly after the court case by the Commission's executive director Helen Vann, who made it plain when speaking publicly that all lotteries must be run for charities. Vann pointed out that charities and other non-commercial entities who run lotteries tend to rely on the income they receive from the competitions to support their work in lieu of other income.
In this case, Simon Rydings, it was found by the court, failed in his role as CEO of a company holding a Gambling Commission licence and now must pay a heavy price.
The Commission is adamant that lottery players in the UK have the right to know that, whenever they buy a lottery ticket, that they are helping to support good causes. In the case of this type of lottery, they even know in advance what charity they are helping and should be confident that some of their money is ending up in the charity's coffers.
Rydings denied the buyers of Sheffield Hospitals Charity lottery tickets that chance. He will now serve his three-month sentence in prison before assessments are made on how much of the £285,000 he took he can pay back to the charity.