Gibraltar Government Pushes Brexit as Opportunity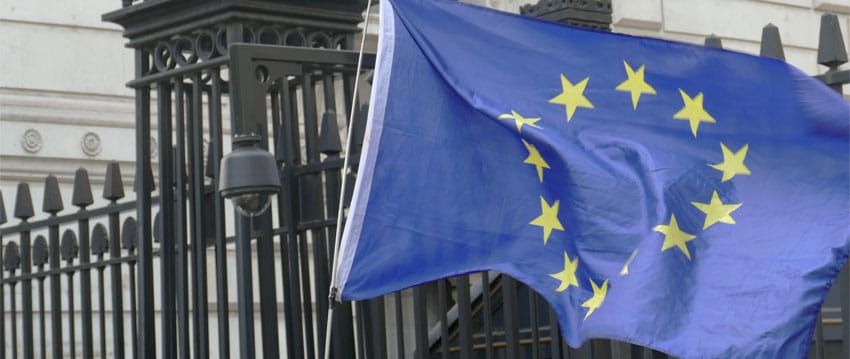 Andrew Lyman from the Government of Gibraltar believes that Brexit will prove to be a major opportunity for gambling to grow in the territory.
Lyman, who is the Executive Director of HM Government of Gibraltar – Gambling Division, thinks that after the UK's exit from the EU Gibraltar can grow as a UK-facing hub.
As has been the case in mainland Britain, Brexit has been a byword for uncertainty in Gibraltar when it comes to the gambling market for a while now, especially concerning border fluidity concerning its largely Spanish workforce.
Lyman however does not think there is a problem and having spoken publicly recently, has said in fact that his government is fully focused on working with the Spanish authorities to ensure that those cross-border flows are sustained.
Does Change Mean Opportunity?
Lyman has said that he cannot foresee any issues regarding long-term border closures, although he admits there is some bureaucratic work to be done as well as "teething problems" to fix which he says will settle down after the transition period.
The executive director is sure that Brexit will cause some shrinking of EU business being conducted from Gibraltar, and yet welcomes this as a chance for opportunity driven by change.
Lyman has stated that he believes there is a strong chance now for Gibraltar to consolidate as a UK-facing hub. In many respects, he believes that both Gibraltar and Malta for example won't be in the same market although to be brutally frank this seems naïve.
The government's spokesperson on the gambling industry further stressed that he thinks Malta will effectively be an EU-facing gambling hub, whereas his territory will sustain and then grow as a UK-facing one, but we must remember that major UK gambling firms are still under no absolute obligation to register there or even in Gibraltar.
The exec director thinks that operators who are UK-facing and based for example in Malta cannot assume the UK market will remain open to them after the transition period, which sounds much like a direct threat to gambling firms that they must register and pay their tax in British territories or else they won't be licenced.