Mr Green Hit With £3million Fine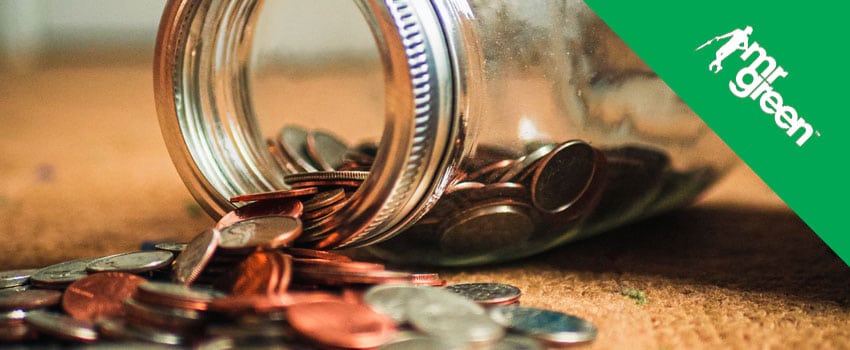 Popular online casino and sportsbook Mr Green has been told it must pay £3million to the National Strategy to Reduce Gambling Harms in the UK. This comes after the country's Gambling Commission deemed it to have failed in its duty to have effective procedures in place to deal with preventing gambling-related harms and money laundering.
Social Responsibility Failures
This is a huge payment to have to delve out and comes as a result of the online gambling operator's perceived failure in certain areas. Mr Green is adjudged to have:
Not carried out proper social responsibility checks in their interactions with a customer who won £50,000 with the firm before gambling it away and then depositing thousands more with them.
Accepted evidence some ten years old of a claims payout worth £176,000 as satisfactory proof of source of funds for a player who deposited over a million pounds.
Also accepted a digital photo of a laptop computer screen, showing currency in dollars, on a cryptocurrency trading account as adequate source of funds.
After these failures were discovered, the Gambling Commission's executive director Richard Watson made a statement to inform the betting public that the body's investigation had uncovered systemic failings at Mr Green, both in terms of their social responsibility and anti-money laundering controls.
These failings and lack of control affected a significant number of customers across its various online casinos.
Watson further commented that he believes that customers in the UK have the right to know that checks and balances are in place that are designed to keep them safe, as well as ensuring that gambling is kept free of crime with the Commission promising to keep cracking down on operators who fail in this regard.
Huge Lack of SOF & AML Checks at Mr Green
Although the words 'fine' and 'penalty' are not used officially these days for such punitive measures by the commission, this settlement agreements means Mr Green handing over £3million payment 'in lieu of a financial penalty', as well as Commission costs of £10,349.77.
During the Commission's investigation, it managed to identify players who were able to gamble away huge sums of money without being subject to any adequate enhanced due diligence or SOF (source of funds) checks.
Shockingly, a review by the Commission of the top 120 customers registered with Mr Green in terms of betting showed that 113 of them had to have their accounts closed having failed to pass the company's own anti-money laundering checks.
As well as this, Mr Green also accepted that between November 1st 2014 and November 7th 2018, it did not have in place effective policies for customers who may well display signs of problem gambling.
This in turn led to the casino not always doing enough to identify and interact with players who were displaying such signs and, even when such interactions were implemented, there was a distinct failure on the firm's part to follow up with this interaction, not were such interactions always recorded.
Problems Occurred Before William Hill Takeover
Mr Green has agreed to complete a compliance assessment of its next 130 top customers and, once this is complete, it will have assessed therefore all of its top 250 by lifetime gross gambling yield.
This investigation has proven to be a headache for major trader William Hill, the high street giant having acquired Mr Green after these failings are found to have taken place.
Mr Green has recognised that there have been some considerable learnings taken from these unfortunate cases and has since, under William Hill's ownership, begun to invest in improving its AML and responsible gambling policies.
The firm has stated too that it remains committed to working with the industry and the Commission specifically to raise its standard, especially in relation to safer online gambling.
With the £3million payment perhaps eased off slightly by the firm now being part of William Hill's portfolio, they have become the ninth betting business since 2018 to face action as part of the Gambling Commission's probe which has resulted in more than £20million being paid in penalty packages.
The Commission's focus has included more stern online age and identity verification being needed, enhanced rules and guidance concerning identifying and interacting with players who may be at risk of gambling-related harms, as well as the banning of credit cards for online gambling.
The Commission has also been pushing the industry to raise its standards across the board in the areas of VIP practices, game design, advertising technology and soon online stake limits too, though not all of these are popular with gamblers.